Manufacturers are paper airplane makers among users of the Paper Airplane Wiki community. All administrators are obligated to make at least some paper airplanes as community projects. Currently, all users at or above the rank of administrator are to be makers. Other users may also make and contribute if they wish.
List of Manufacturers
Edit
Manufacturers with coverage on the wiki:

Skycrafter (SC)
(
GRKSpeed
)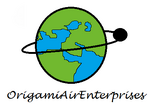 Ad blocker interference detected!
Wikia is a free-to-use site that makes money from advertising. We have a modified experience for viewers using ad blockers

Wikia is not accessible if you've made further modifications. Remove the custom ad blocker rule(s) and the page will load as expected.